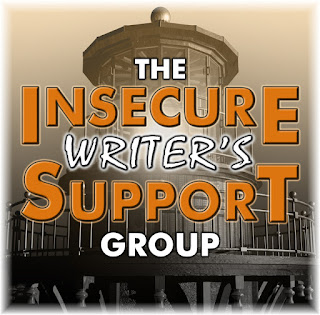 On the first Wednesday of every month, members of the Insecure Writer's Support Group (open to anyone and full of great resources and information for writers) post their answers to a monthly prompt on their blogs.
Authors benefit from getting an insightful prompt for generating more blog content, and IWSG links all respondents, which is a way for writers to discover each other. Pretty neat!
June 7 question – If you ever did stop writing, what would you replace it with?
I tend to go through go through 4-month-ish long cycles of hobby focus. I'll be very focused on one of my interests while others get pushed to the side, then eventually my "season" for that thing fades and I shift to something else that will take the majority of my attention, energy, and time for awhile.
I'm currently in a writing season, as I work on completing my summer longhand novel draft project. This project ramped up on the heels of finishing a "running season" in the spring, wherein I trained for and completed two marathons in March – not much time for writing when you're getting training miles in 6 days a week, and putting in 20-milers on the weekends on top of the rest of life!
This fall, after my novel draft is complete, I may shift back to a running training cycle, or perhaps shift my attention to one of my other hobbies like D&D, gardening, cooking, learning a new subject/language, or something else.
Or, more realistically, prepare to become a new parent! :-O
All that to say that, in a sense, I'm continuously going through cycles of "stopping" writing (not quite literally stopped – I always keep a pilot light burning on my main hobbies) and replacing it with something else (probably a marathon or another physical challenge), only to come back a few months later for another project. This is just how I work, and I try to embrace it – I think four months is the perfect-size "deadline" window for me to draft a new novel length project, or complete and submit a short story or two.
Then I leave it for awhile. I know I'll come back when I feel like it!