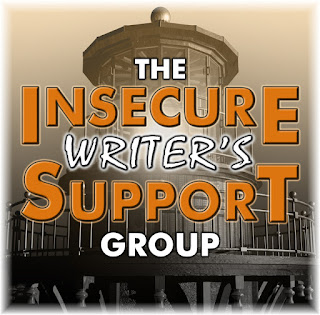 On the first Wednesday of every month, members of the Insecure Writer's Support Group (open to anyone and full of great resources and information for writers) post their answers to a monthly prompt on their blogs.
Authors benefit from getting an insightful prompt for generating more blog content, and IWSG links all respondents, which is a way for writers to discover each other. Pretty neat!
February 2 question – Is there someone who supported or influenced you that perhaps isn't around anymore? Anyone you miss?
—
My time in Boston (2012 – 2017) was the high point of my writing life so far. I sold my first, and then soon after it my second short story, both to anthologies at SFWA professional rates. In 2016, my debut (and thus far only) novel hit the digital shelves, and was reviewed well. I was heavily involved in multiple SciFi/Fantasy writing conventions, was taking classes at GrubStreet, had an active writing community on social media… and also had a fantastic writers critique circle (sometimes called a writers critique group, or simply a writers group).
Then things kinda started to fall apart.
Close members of my writing community in Boston began to move away, each for different reasons. I myself moved to Virginia due to a career change. I went through a separation and then a divorce, and my ex-wife was part of the writing circle… Even if there hadn't been a dissolving marriage right in the middle of the circle, by then all but three of us were in different states anyway, with different lives, and with regular meetings growing harder and harder to maintain.
As you might expect, the circle disbanded — and for years I've missed it very much.
The lack of a writing circle wasn't the only reason my writing fell into a rut for the past four years or so, but it certainly was a significant gaping hole in my creative life. I missed the group accountability to regular deadlines, the monthly jolts of inspiration and infusions of creative ideas, the constant growth of exploring the craft with others, and the unparalleled sharpening that comes from regular exposure to thoughtful critique.
I haven't sold a story since January of 2016.
Last fall, I finally began trying to resurrect my writing life. And I'm very pleased to be able to share that with the new year came the first meeting of a new writers circle, the Word Still Writers Circle (a play on a whiskey still, in which we distill words instead of fine spirits). Together with fellow speculative fiction writers Chris Jones and Micheal W. Lee, we meet biweekly to catch up, do a deep dive critique on a recent submission, talk ideas, and do a craft exercise. And well, of course, we drink whiskey.
I'm still in the process of ramping back up and discovering my new writing self — but I'm certainly glad I have a new writers circle to take that journey with me! Here's to new high points coming soon.